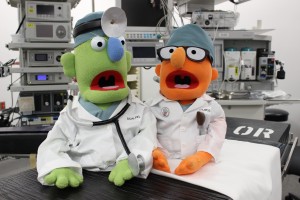 'Surgery 101' is a series of podcasts designed to help people learn about the basics of surgery. Our website features a range of educational podcasts and videos, and there is also a Surgery 101 app and a YouTube channel.
Each episode covers a single topic in 10-15 minutes so that learners can quickly grasp the basic concepts relating to a common surgical problem. Learning objectives are provided for each episode; episodes are divided into chapters and conclude with several key points to summarize the topic. Please explore our website using the search bar above or clicking through the drop down menus to find topics that interest you! We encourage all of our listeners to supplement their Surgery 101 learning by seeing patients, assisting at surgeries and reading widely!
Surgery 101 was created in 2008 by Dr. Parveen Boora and Dr. Jonathan White. We would like to thank all of the surgeons, residents and students from around the world who have taken time to make Surgery 101 episodes on topics in their area of interest.